We are a local third generation poultry farm that offers a premium poultry manure based compost for backyard gardeners along with commercial and market farmers. Our farm has strict Biosecurity measures in place, is HACCP approved, we have worked hard at implementing an environmental farm plan, have cage free facilities and adhere to strict government approved Animal Care practices.
Ways to get our product:
Self-Serve booth at the bottom of our driveway open 24-7 so come at your convenience. We use the honor system for payment so just drop your money in the cash box.
($5 for a large bag. Bags provided.)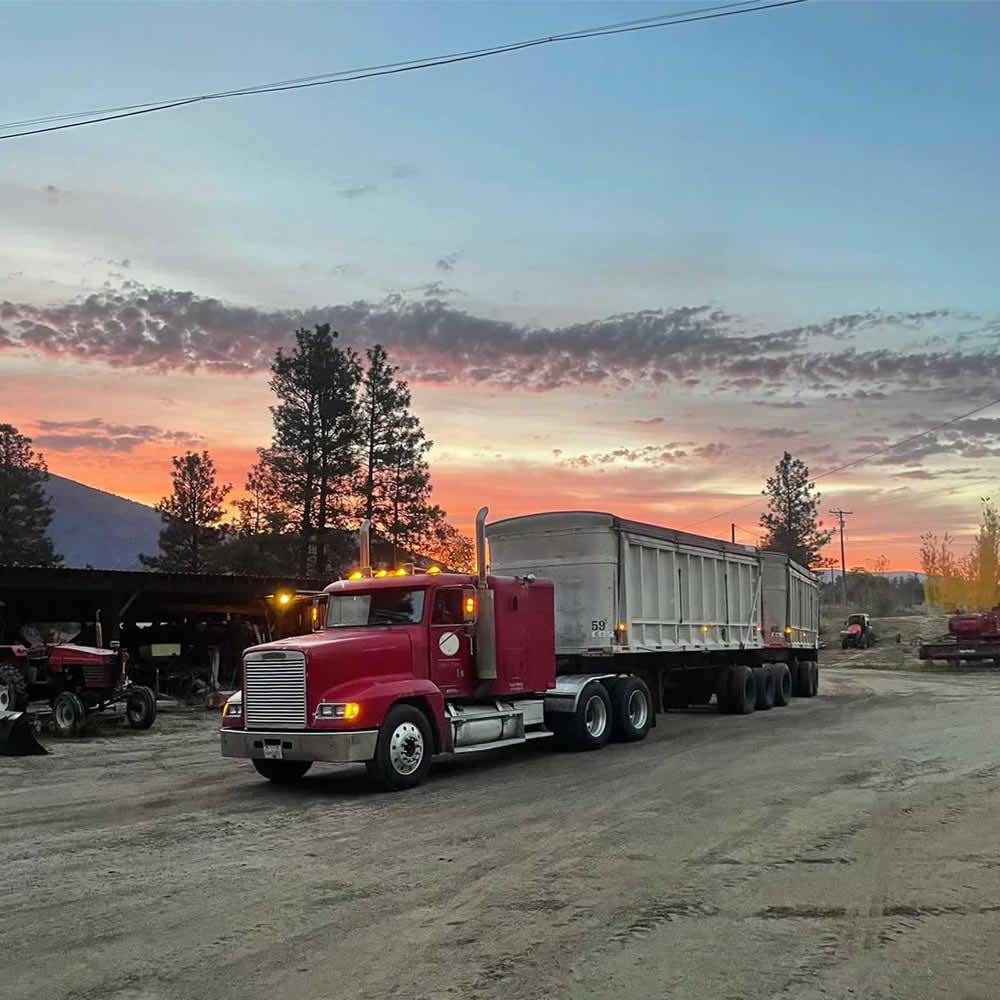 For large scale production we have a B train semi-truck that delivers 30 metre and 64 metre loads. Please call for pricing and to make delivery arrangements.
You can see our compost analysis document by clicking here (Adobe PDF)
You can also see our Compost Information sheet by clicking here (Adobe PDF)
Why use our product?
All natural
Environmentally friendly
Contains organic matter that is a great soil enhancer
Besides the wood shaving that the birds are bedded down on the only additive to our compost is water
Using our high standards our manure is composted to meet all the necessary organic standards even though we are not certified organic
We have a great interest and care deeply about BC food production, sustainability, and food security